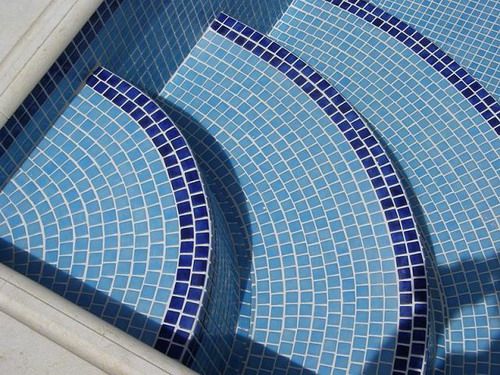 More and more clients are asking for solid steps to ease getting in and out of the swimming pool, they also, like ledges, provide the perfect place to sit and relax whilst still in the water.
Most people find vertical chrome steps very difficult to get in ad out of their swimming pools, if you find yourself in this predicament then perhaps its time for you to consider tiered step. For easy use for entry and exit of the pool they also provide a seating platform to relax and possibly sunbathe.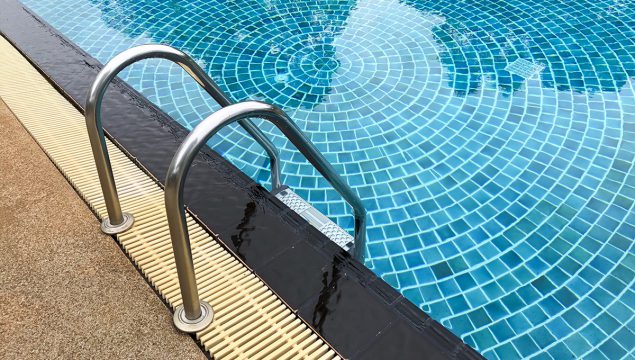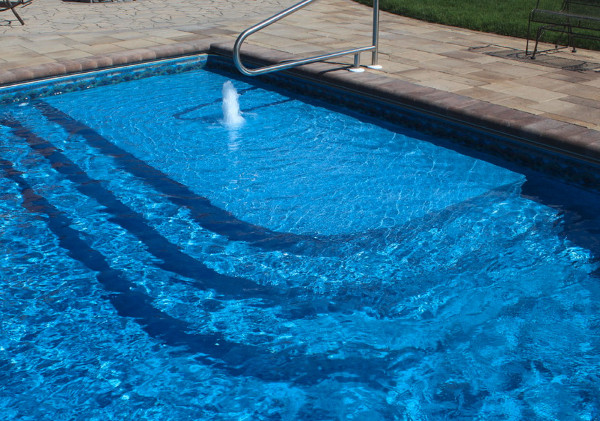 Steps can be adjacent to the corner, rounded in the corner or I the middle of the shallow end in a "wedding cake" style, they can also have a square or rounded edge fitted with non-slip tiles for extra safety.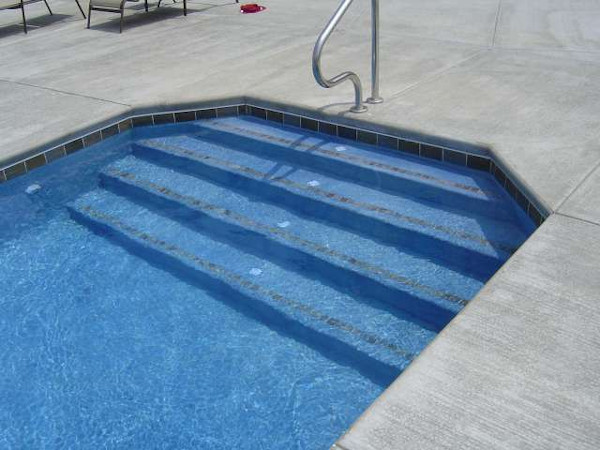 We can define the step edge with a contrasting coloured non-slip tile for extra safety.
For more information please contact us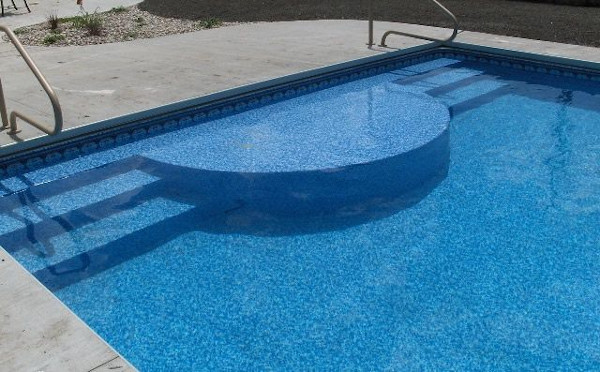 Swimming pool ledges
Swimming pool ledges are becoming very popular, they offer a place to sit and rest, a safe place for younger and older persons to catch their breath or just an excuse to sit in the pool with the sun on your face.
Grandchildren or grandma can use the ledge to mount their favourite floating toy.
Alternatively shade can be placed over the ledge and it can be a great area to relax and mix with family and friends.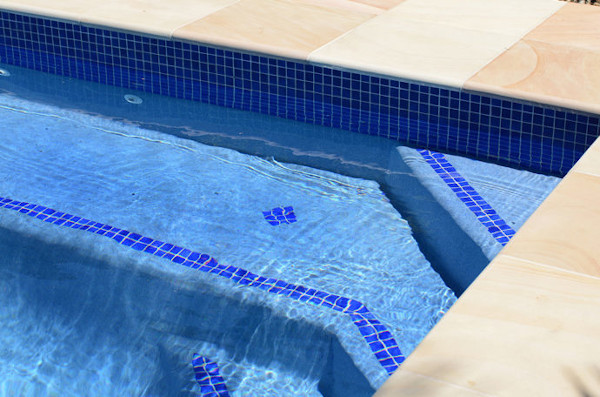 For more information please contact us